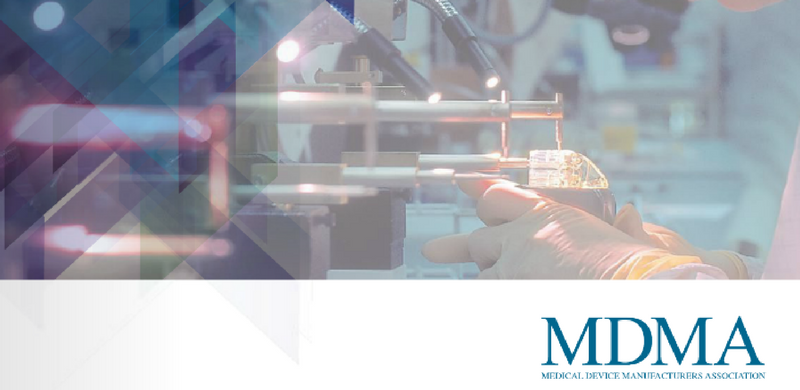 Perspectives on Medical Reimbursement
By JR Associates
---
Through the years, our consultants have become popular as featured speakers at a variety of prestigious medical technology forums. But the highlight of our annual events calendar is always the MDMA Coverage, Reimbursement & Health Policy Conference.
It is deeply rewarding to connect directly with medical device professionals and discuss critical issues and trends. We always return home with fresh perspectives that inform our reimbursement strategies.
Key Reimbursement Issues for Today's Medical Device Manufacturers
When comparing notes about the 2016 conference, our President, Judy Rosenbloom and VP Global Health Policy Jo Ellen Slurzberg agreed that "value" emerged as a central theme — and with good reason. In today's healthcare environment, device manufacturers face mounting pressure to demonstrate a clear, data-driven case for product adoption. Increasingly, decision makers and stakeholders demand a compelling value proposition based on device benefits, as well as associated clinical, financial and economic data.
At the same time, the lines between payers and providers have become blurred, as providers accept more financial risk — and in some cases also assume the role of payer (so-called "payviders"). Self-insured employers are reducing benefits, and patient out-of-pocket costs are on the rise. As a result, every stakeholder in today's market is asking if new medical technology products and services will provide not only the expected clinical outcomes, but also achieve those objectives more effectively than available alternatives.
The reimbursement bar is higher now. It focuses on whether an innovative medical product can improve a physician's ability to determine a treatment plan, improve patient health outcomes and similar performance metrics.
With these market dynamics as a backdrop, Judy and Jo Ellen shared their expertise in two sessions at this year's conference:
1) Reimbursement and Product Development — From Inception Through Commercialization
This kickoff workshop established a foundation for the conference by exploring the significant impact of reimbursement on medical device innovation. In particular, the session emphasized how reimbursement-related strategies and tactics can lead to market access by focusing on proving the value of a novel technology to all healthcare stakeholders.
Because financial risk now includes providers and patients as well as payers, reimbursement activities must account for these expanded interests. Successful strategies now center on determining how a product and related medical services may be:
• Covered by health insurance,
• Described by codes, and
• Paid
…with added emphasis on addressing the value proposition from multiple stakeholder perspectives.
It is also important to recognize that reimbursement-related actions vary as a product moves through various stages of development. Companies need to create a unified reimbursement roadmap that aligns with business strategy and the product development cycle, by integrating numerous elements:
• Internal reimbursement planning,
• Customer issues analysis, and
• Strategies and tactics that address external, investor-oriented market pressures.
To illustrate, Judy and Jo Ellen underscored the various health policy issues that challenge today's medical device manufacturers, including the introduction of novel comprehensive care models, changes in physician payment methods under the CMS MACRA Quality Payment Program, and the importance of assuring that medical devices support providers' ability to meet requirements imposed by MACRA's MIPS system and AMPs models.
2) Telehealth and Reimbursement — On the Horizon for Medical Device Innovation
On Day Two, our consultants explored the rise of telehealth solutions that integrate cloud-based data and mobile applications. These solutions are transforming healthcare by remotely connecting a patient with a provider, and storing quantitative data for physicians to review at will.
These novel telehealth products show tremendous promise. However, they are also creating reimbursement complexity at all levels. For example:
• Where do these applications and related healthcare provider services fit into health plan benefits?
• How can they be described in coding nomenclature?
• How will they be paid?
Judy and Jo Ellen examined factors shaping these new products, and the reimbursement implications for manufacturers on the path to adoption. First, they identified the various types of available applications, programs and formats. Then they looked at how payer policies and new ways of paying for healthcare are (in some cases) creating market opportunities, but (in other cases) limiting access.
Because telehealth technologies are rapidly evolving, related reimbursement policies are lagging behind. Therefore while policies catch up, manufacturers who want to gain adoption must gather clinical evidence that supports the benefit of these applications and services.
---
Are you a medical device innovator? Do you need to understand the reimbursement landscape for a product you are developing?
• See how we guide early-stage life science ventures
• Learn more about our comprehensive reimbursement services
• Contact us to discuss your reimbursement questions