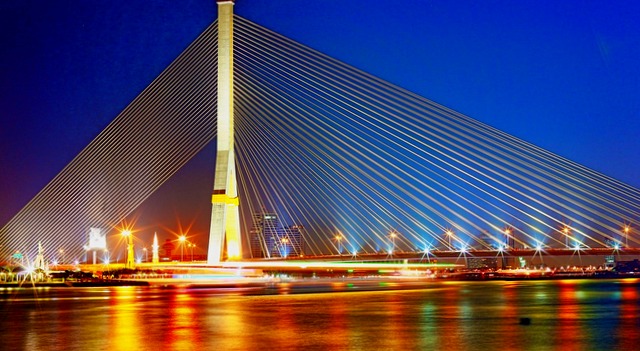 Perspectives on Medical Reimbursement
By JR Associates
For some medical devices, more than one reimbursement pathway may be viable. And, as JR Associates recently explained to Medical Device Daily, that could be the case for the Dune MarginProbe – a system that delivers real-time breast cancer detection in the operating room, by helping surgeons assess the margin of excised tissue.
Product Status
On June 21, 2012, an FDA advisory committee voted 10-1 that the benefits of the Dune MarginProbe outweigh any related risks. According to Medical Device Daily, multiple members of the medical community voiced their support at the hearings, including Tanir Allweis, MD, of Hadassah University Medical Center. She characterized the MarginProbe as "an important adjunct device," which clinical trials show "may not be lifesaving, but which nonetheless reduces the need for reoperations."
Reimbursement Strategy
Several days later, Medical Device Daily discussed MarginProbe reimbursement options with our Vice President of Global Health Policy, Jo Ellen Slurzberg. She explained that one or more of these approaches could lead to payment:
• New Code: Although obtaining a separate code is often considered desirable, it can be very challenging. And in this case, it may not be necessary.
• Bundling With Existing Code: Because MarginProbe is used within the context of surgical tumor removal, this diagnostic step may be considered integral to the primary procedure. If so, then the primary code may be sufficient to cover use of the adjunct assessment device.
• Value Proposition: Regardless of coverage and coding realities, other factors may lead healthcare stakeholders to support the purchase decision.
• Efficiency: Hospital administrators may be persuaded that the economic benefits of reduced operating room procedure time translates into measurable cost benefits
• Effectiveness: Physicians may agree that, in an era of limited healthcare access, fewer reoperations mean a more desirable rate of successful patient outcomes
PROFESSIONAL ORGANIZATIONS ARE KEY
Ultimately, it's essential to work with relevant medical specialty societies, because, as Jo Ellen explained, these organizations are "critical in driving the decision making."
• Learn more about our comprehensive reimbursement services
• Read more articles by and about our consultants
• Visit our Newsroom for more updates and industry alerts