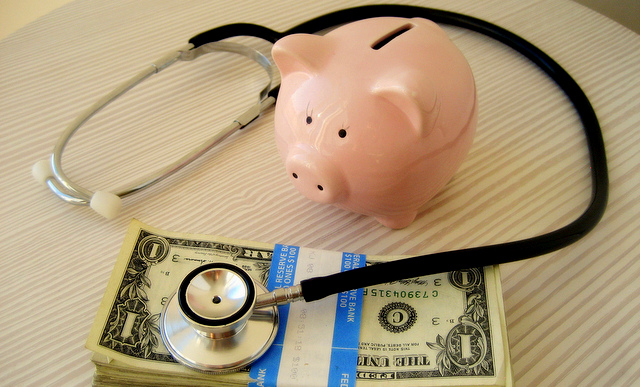 Perspectives on Medical Reimbursement
By JR Associates
Recently, the trade press and mainstream news have been paying a lot of attention to bundled payments. Stories have focused primarily on how this shift in medical reimbursement will affect patients, providers and payers.
Payers and provider networks are creating internal systems to identify the cost of treating specific acute and chronic health conditions. This makes it possible to establish fixed-payment contracts with patients – where both sides share the financial risk, while providers maintain clinical quality standards for patient outcomes.
But what does the rise of bundled payments mean for medical device and drug/biologic manufacturers?
For medical technology companies, it means the story cannot be "one-sided," or based on a claim of cost savings or cost effectiveness that is difficult to substantiate. Instead, the decision to "cover" or allow a new technology will reside with both the payer and provider network. Clinical evidence must clearly demonstrate, at minimum, no compromise in patient outcomes.
Increasingly, medtech innovators are experiencing pressure to provide proof of improved outcomes — especially if a novel technology comes at a higher price. Since payers and providers are sharing risk, they're less willing to relinquish the "cost savings" from a new technology back to the manufacturer in the form of a premium price. Both payers and providers are more carefully considering the business case for adopting new medical technologies, and this is extending the timeframe from regulatory approval to product launch.
Additionally, manufacturers are experiencing more pressure to conduct higher level clinical trials — often beyond requirements to gain clearance or approval by the U.S. Food and Drug Administration (FDA). It has become essential for medical technology companies to develop strategies that optimize clinical development programs — ensuring that they conduct the "right" trial and collect the "right" data, without unnecessary cost or delay. Ideal scenarios minimize the gap between product approval and establishment of coverage, coding and payment, at a "winning" price point for all stakeholders.
In this complex healthcare environment, how can medical device and drug/biologic manufacturers map-out a viable approach? Call us. Our consultants are experts at optimizing every facet of a bundled payment reimbursement strategy. You can schedule a preliminary consultation anytime at 1-818-344-4380. Or send an email inquiry to info@1jra.com.
• Learn more about our comprehensive reimbursement services
• Read more articles by and about our consultants
• Visit our Newsroom for more updates and industry alerts